Visit by Appointment Only
OUR OFFICE LOCATIONS
59b Maple Ave. Suite 9
(CWC Community Wholeness Centre – Maple and Dunlop)
Barrie, Ontario, L4N 1R
&
22 Locust Hill Drive
Innisfil, Ontario, L9S 1R8
Call 705-543-9314 for a FREE Consultation

Email for Questions! tina@mindbodymatters.ca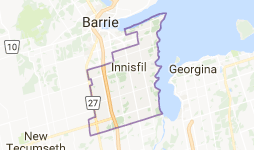 Address:
59b Maple Ave, Suite 9
Barrie, Ontario, L4N 1R(CWC Community Wholeness Centre)Maple and Dunlop
Appointments
Weekdays and Weekends – Noon to 8pm
Phone:
for Information
905-898-9090
Get Connected in Barrie – Innisfil!
In hypnosis, it is usual to feel relaxed, at ease, and you may well enjoy a special peace of mind. Many people comment on their feeling of comfort and security, or the sensation of lightness or floating. What is particularly pleasant about hypnosis is the fact that it is natural and safe when used by trained professionals, and almost everyone can learn to use it by themselves and be helped by it. It can be learned and used by adults, adolescents, and children alike.