Experience and Success!
Remember, not all "Hypnotists" are created equal – just attending a course does not make you competent – it is the knowledge and SUCCESSFUL application of advanced techniques, used on a daily basis that defines competency.  I work with my clients in order to make the changes that they would like in their lives.
Hypnosis has been shown to be effective in treating a number of issues, including: Stop Smoking • Sleeping difficulties • Increasing confidence and self-esteem •  Anger • Performance issues • Unwanted habits or addictions • Weight management • Stress • Goal achievement • Public speaking • Driving test fears • Guilt and shame just to name a few!  Complete confidentiality is guaranteed!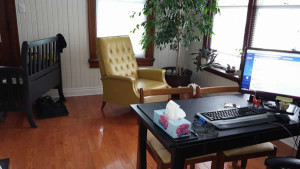 OFFICE LOCATIONS
59b Maple Ave. Suite 9
(CWC  Community Wholeness Centre)
Barrie, Ontario, L4N 1R
or
22 Locust Hill Drive
Innisfil, Ontario, L9S 1R8
Call for a Free Consultation: 705-543-9314
Email for Questions! tina@mindbodymatters.ca
Save
Save
Save
I am quite a logical person, so I was skeptical about hypnosis at first. But now that I see the difference that it has made in my life, my skepticism has left and I am now living a much happier and fuller life. Thank you for your work Tina..
As a student, the workload at university was overwhelming and I had problems submitting work and would procrastinate in starting assignments. The hypnosis really helped and made me realize how easy it is to perform and put my mind to something..
Tina's expertise in TIR and hypnotherapy allowed me to address issues on both a conscious and a sub-conscious level. I felt that this combination was very effective in driving key messages home to a spiritual level I had never seen. Thank you Tina for your care and help.
FEATURED POST
The mind is a wonderful tool to change all aspects of your life!
Hypnosis is a safe, reliable way to help you with many issues you're finding hard to deal with on your own – thoughts and actions you'd like to banish or acquire, or emotional distress that is too overwhelming or has gone on too long.